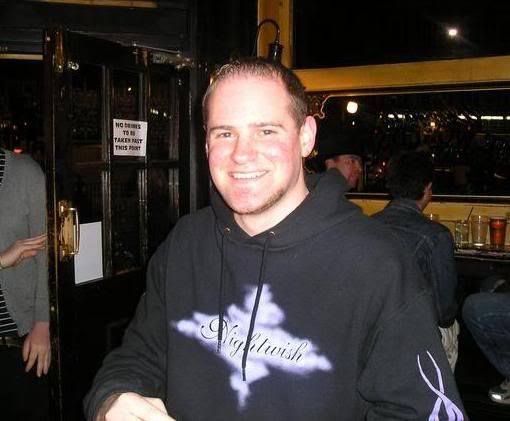 Name: Leighton
Age : 26
Lives: South Wales
Favourite things: Metal, travelling, football, beer, pizza, metalettes...
Favourite Bands: Epica, Nightwish, Amorphis, Sonata Arctica, Kamelot, Trivium, Pink Floyd, Within Temptation, Children of Bodom, Iron Maiden, Opeth...
Least favourite things: Indie-rock, chart music, early morning starts, chavs
First bloodstock attended - 2009... hopefully!
Last Gig - Dames of Darkness festival, Birmingham
Next gig - Slipknot/Children of Bodom/Machine Head in Cardiff
I'm new here, so i figured this is the best thread to start with. Hoping to make my debut appearance at BOA next year!