Hell ain't a bad place to be(er)
BS 02 03 04 | BGOA | WOA 04 05 06 07 12 | MoR 06 | LE | BOA 09 13 14 15 16 17 18 19 | R1BW 11 19 | Soni 11 | HRH 13 15 | HL 14 15 17 18 19 | HF 15 | HRHDvS 16 | HRHM 18
---
Slayer of Wimps/Posers
Posts: 926
Joined: Thu Feb 08, 2007 7:48 pm
Location: Liverpool
That's the first one in my eleven years of going to Bloodstock that I'd even consider. Not sure I'd buy it still tho

The Ghost Rider one, however, is up to their normal fucking awful standard
---
Knight of the Eemerald Svord
Posts: 631
Joined: Fri Apr 18, 2008 2:34 am
Location: Manchester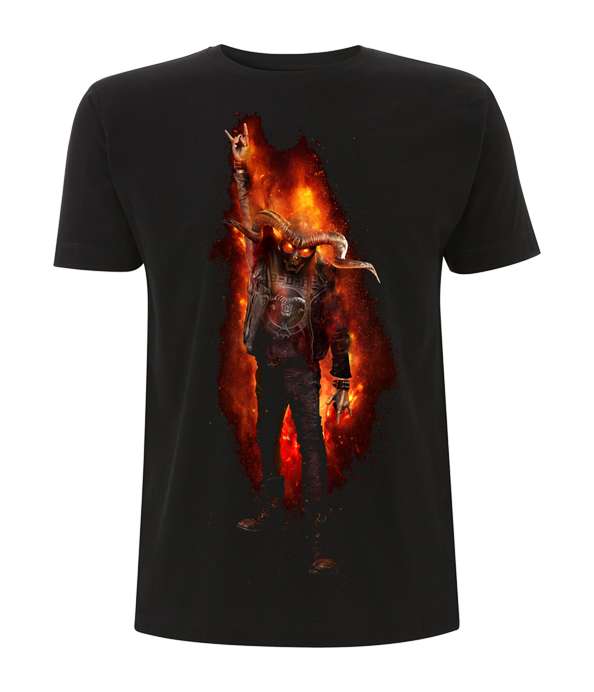 Dear lord that is honkin'.
---
robin8585 wrote:

Dear lord that is honkin'.
Christ almighty that is fucking awful
BOA - '07, '08, '09, '10, '11, '12, '13, '14, '15, '16, '17, '18,' 19.
Warhorns '12 '15 '16
WOA - '15
Damnation - '12
Download - '16 (Never fucking again)
---
Leather Rebel
Posts: 1470
Joined: Mon Nov 10, 2014 7:37 am
Location: Bo'ness, West Lothian
Hoodie and event t-shirt for me as normal
You shall fetch me your universe's ultimate cup of coffee... black.
You have 5 Earth minutes...Make it perfect!
---
Denim Demon
Posts: 5009
Joined: Sun Aug 03, 2014 7:38 pm
I thought I stumbled onto the Shite Metal Shirts Top Trumps website for a moment....


The bog standard festival shirt is alright.

The rest are cliched bollocks though. You wouldn't think the festival was started up by a talented artist when they release shite like that.
"He likes having the ball, playing football, passes. It's like an orchestra. But it's a silent song. But I like heavy metal more. I always want it loud." - Jürgen Klopp
---
Slim pickings this year.
The kids tee looks better than the unisex/womens version. Sideprint looks good, but why those colours? :/
The less said about the ghostrider and flag prints, the better.
Even the hoodie looks shit this year.
Hopefully the rock society print is a good one this year.
"I don't always go to clubs... but when I do, I enter through the ladies room"
~ Adam Jenson
---
---