OK, this venn diagram is not wholey representative of Bloodstock, but it gives you an idea of what I see happening to the festival: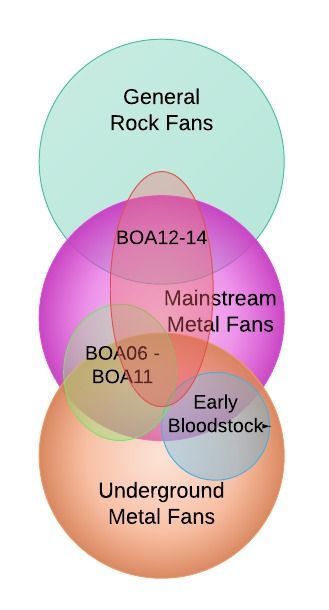 So, the early days appealed to the more underground types and the metal mainstream.
As the festival grew, it grew into the bigger, more popular, mainstream metal bands.
In recent years, it's grown further, into metal and metalic bands the more general rock crowd like, and has started to include some that mostly only that crowd like (Hatebreed, Machine Head, Trivium, etc).
The breadth of bands is just the same, however, the top of the bill is increasingly not that desired by the traditional Bloodstock crowd, with more bands being added to the undercard to compensate.